Welcome to DavidPawson.com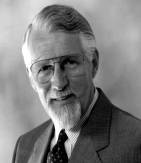 David, previously a Pastor, now has an itinerant ministry predominantly to church leaders world wide. Millions of copies of his Bible teachings have been distributed to more than 120 countries over the years. He is a writer and speaker of urgency, clarity and uncompromising faithfulness to the Scriptures. He is widely considered to be one of the world's finest biblical expositors. He is widely known for bringing to the fore, where others fear to tread, a number of controversial subjects, for example:- Once Saved Always Saved?, Remarriage is Adultery Unless, Charismatics and Evangelicals also more of his topical subjects are The Challenge of Islam to Christians, Why Does God Allow Natural Disasters?, Lessons of the Holocaust for Jews & Christians these are but a few of the abundant teachings available. Not forgetting his most popular teaching by far Unlocking the Bible which takes you from Genesis to Revelation, giving a solid Biblical foundation for anyone wanting to get in to the Word of God
---
NEW for 2015 - Available NOW!
A Commentary on JAMES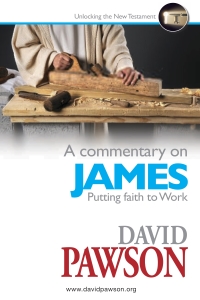 Common sense is not all that common, especially in its sanctified form. But the letter of James to the dispersed Messianic believers of his day is full of it.
Sceptical about his half-brother Jesus before his death, he became his devoted slave after his resurrection. No wonder he led the Jerusalem church through its major crisis.
Although James wrote in excellent Greek, he thought like a Hebrew sage, in circular rather than linear fashion (as in the book of Proverbs) returning repeatedly to such basic topics as wealth, prayer and speech. His favourite words are the verb 'do' and the noun 'doer'.
So faith is something to be done, not just thought or felt. Without being acted upon, it is dead. It cannot save. Like love, it must 'work'. This emphasis on 'faith-works' is not contradictory to Paul's censure on law-works but a vital and complementary balance to the New Testament concept of faith.
ORDER BOOK NOW - CLICK HERE
Also available on DVD ORDER DVD SET NOW - CLICK HERE
---
The Lord's Prayer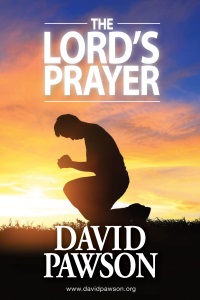 The Author Writes:
"The so-called 'Lord's Prayer' is full of surprises. For one thing, the Lord could never have used it himself, with its central and longest plea for forgiveness. Though he gave it as a model for private prayer, it has become the most common corporate liturgy of the church. Its brevity is striking, consistent with his criticism of pagan devotions with their 'many words'.
Above all, it is comprehensive, covering all the basic concerns of a Christian, while clearly indicating that these should cover God's needs (honour and loyalty) before his or her own (food and forgiveness). Even though it begins with God, whom Jesus called 'my' Father, but we must say 'our' Father, it ends with the devil: deliver us from the evil one.
It is for weekdays rather than Sundays. Try using it for a month.
ORDER BOOK NOW - CLICK HERE
---
A Commentary on The Letters of John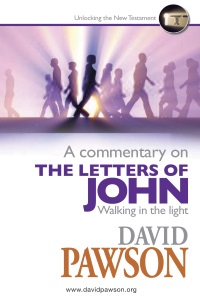 Those who enjoy reading other people's correspondence should welcome much of the New Testament! It is surprising that God chose such personal and particular letters to convey his Word. Little did the original authors realise they were writing scripture for people through all history and in all the earth. In the first epistle, the apostle John echoes the stark contrasts in his Gospel, reminding his readers of the choice between living in the 'darkness' of lust, lies and lawlessness or the 'light' of love and life. He encourages all believers, young and old, to be satisfied, sinless, safe and sure, grounded in the Word made flesh rather than deceived by the world in its folly. The second and third are addressed to a woman and a man respectively, reflecting the weaknesses of their gender: emphasising love at the expense of truth and vice-versa.
ORDER BOOK NOW - CLICK HERE
---
ANGELS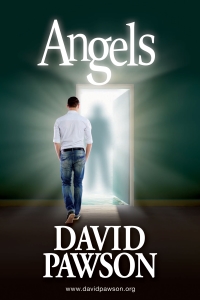 Angels may seem a bit unreal to some people. One day they will be terribly real to you. One day you won't question whether Mr Pawson knew what he was talking about. One day you will meet either the good ones or the bad ones face to face, and know that you will be living with them for evermore. If you are not living with the good ones it won't be anybody's fault but your own for you have heard the truth and the gospel is for everyone who believes. Jesus died to open the kingdom of heaven to all believers.
ORDER BOOK NOW - CLICK HERE
---
New Products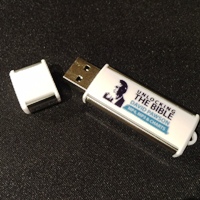 Unlocking the Bible
£19.99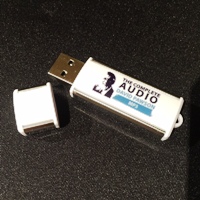 The (almost) complete audio teachings of David Pawson
£29.99
Special Offers